Our Vision
Cityneon Displays & Construction's vision is to be the number one company in Brunei Darussalam providing the best advertisement and construction services. We will earn our customers' enthusiasm through continuous improvement driven by the professionalism, teamwork and dedication of our staff.
Our Mission
Our mission is to provide innovative and quality projects without dissension or delay. We aim to maintain reliability, dependability and profitability between the company and client to develop into a progressive future. Our ultimate goal is to fulfil our commitment to our clients for them to have their design dreams come true by making them a reality.
Director's Message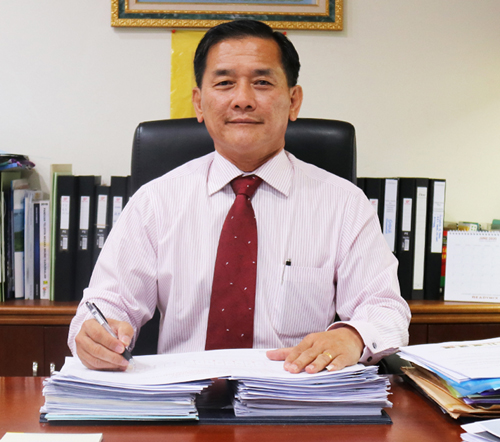 As a company that started setting up exhibitions and advertising works with just a handful of staff, we never thought that we would achieve a premier position in the field of exhibition and events management in Brunei. We've been also well-known in design and construction services, specializing in residential & commercial. We have over 30 years of professional experience that has enabled us to provide the best solutions and deliver high-quality of works, yet affortable designs to our valued clients.
As our motto says "Committed to Excellence" we are determine to keep our performance and adapt to the ever changing needs of our clients and the market. We strive to provide the highest level of service by upgrading our facilities, adapting new forms of technology and most importantly, providing staff training to improve their workmanship. These have been, and always will be, the trademark of Cityneon Brunei.
Dato Jack Ting
Managing Director
Cityneon Displays & Construction Sdn Bhd